You're viewing: Home >> Tungsten Jewelry Advantage


Tungsten Jewelry Advantage
Tungsten Jewelry is making a revolution
Tungsten Jewelry is making a revolution in the jewelry industry by introducing unique types of designs.Tungsten jewelry is composed of a metal alloy, tungsten carbide. The alloy allows for maximum hardness and rigidity without sacrificing tensile strength. Each tungsten carbide jewelry is cut and polished with diamond tools. Tungsten jewelry is not sizable by ordinary jewelers' tools -- the metal is too hard. Most tungsten jewelry metal powder is converted to tungsten carbide by reaction with pure carbon powder, e.g. carbon black, at 900 - 2200°C in pusher or batch furnaces, a process called carburisation.
Tungsten is extremely hard and dense. Combined with carbon and other elements, it becomes tungsten carbide, which registers between 8-9 on the Mohs hardness scale. Tungsten jewelry's roughly 10 times harder than 18k gold and four times harder than titanium. In addition to Tungsten jewelry's design and high polish, part of its attraction to consumers is its technical nature.Hardness, assuring long lasting beauty. Permanently polished Tungsten Jewelrytake a brilliant high polish and resist scratching longer than any metal ever offered to the public. Tungsten Jewelry will never bend out of shape.
For people with sensitive skin tungsten carbide is the perfect jewelry metal. Many people are allergic to gold, silver, or platinum, or more commonly zinc or nickel, which are used as alloys in most jewelry. You don't have to worry about this with tungsten jewelry, because tungsten stainless steel jewelry is hypoallergenic. This means that you will no longer have to deal with rashes and discolored skin from wearing your tungsten jewelry.
And let's not forget that tungsten jewelry is exotic. Everybody's got gold. But who wants to be like everybody else? You need to stand out from the pack. You need to showcase your individuality. You need tungsten jewelry and wholesale fashion tungsten accessories.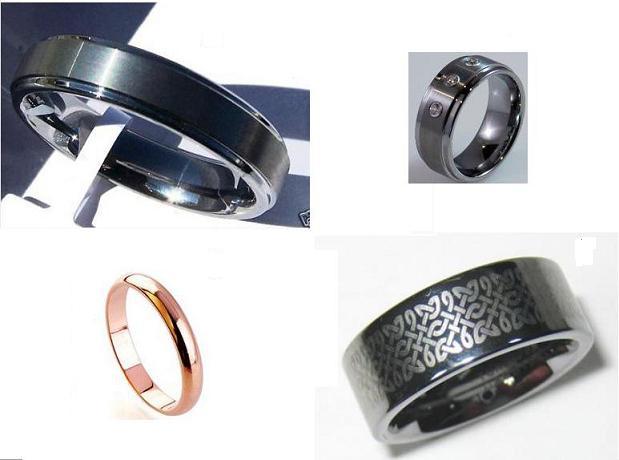 You can find more information about tungsten products on Tungsten Alloy.
If you have any interest in the product, please feel free to email us: sales@chinatungsten.com or call us by: 0086 592 512 9696, 0086 592 512 9595. We are at your service.